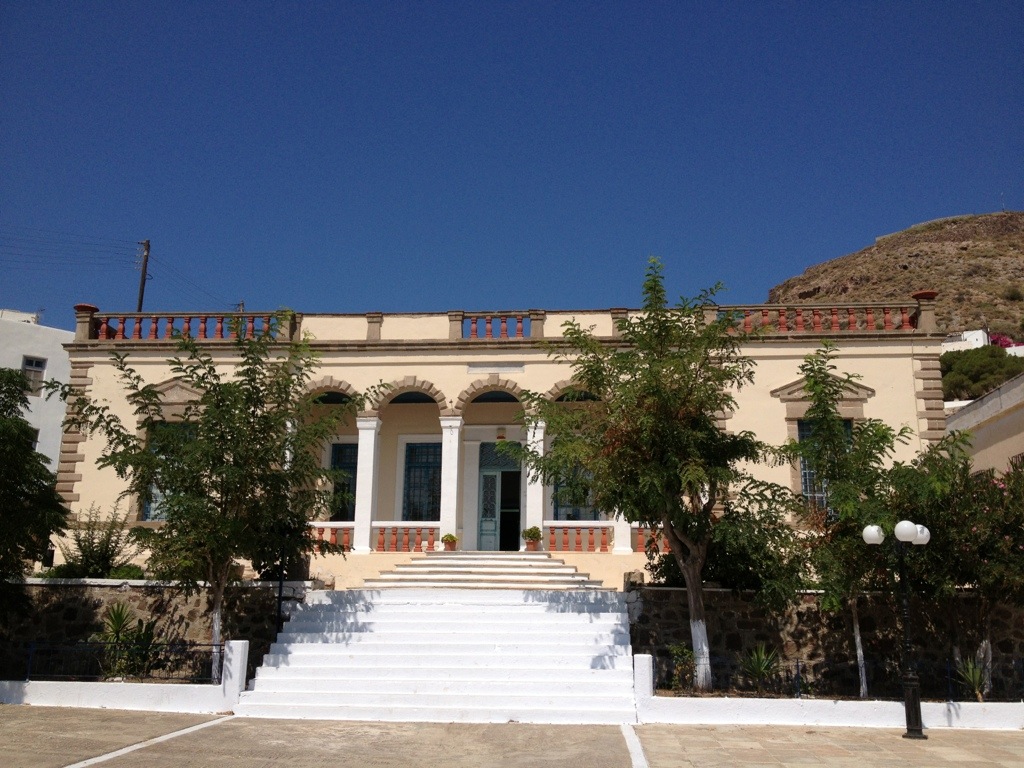 The Archaeological Museum of Milos is situated in Plaka and it is housed in a beautiful, neoclassic building by Ernst Ziller.
At the museum the following wonderful collections are exhibited:
A prehistoric collection from Fylakopi
A collection of sculptures and bas-reliefs
An obsidian collection
A collection of inscriptions
A true copy of Aphrodite de Milo rises in the Museum Entrance (Room A), which was made in the workshop of the Louvre Museum. In the left side of the room you can see glass-shown cases with blades, scales and obsidian exfoliates from Fylakopi, Nyhia and Demenegaki. Moreover, in the same room, you can see a large burial jar dated from the 6th century BC.
In the left room (Room B) you can see prehistoric objects dated from the 5th millennium till the end of the 2nd millennium BC. There, you can see glass-shown cases with archaeological findings from ancient Fylakopi, many pots with lilies painted on them , statuettes ,a tufa altar from Fylakopi's sanctuary, a small collection of marble early Cycladic statuettes and the famous "Kyra of Fylakopi".
In the small room behind the entrance (Room C) you can admire geometric, archaic, classic, Hellenistic and Roman works, plenty of coins, tools and handy objects.
Closing, reaching the room on the right of the entrance (Room D'), you will see findings from the ancient town of Klima, plenty of sculptures dated form the Hellenistic and Roman period (a Hermaic statue of Marius Trofimos, a tomb bas-relief of a young man with his servant etc.), marble donations and tables of the archaic Melian alphabet (Thanks to the peak the Melians had reached in the historic period, they had developed their own "Melian alphabet" composed of 21 letters).
Additional Info
Working Hours:8:00 – 15:00, except for Monday
Entrance Fee:3€ (2€ for visitors over 65 years old, free for students and children under 10 years old)
Area: Plaka
Phone:22870 28026