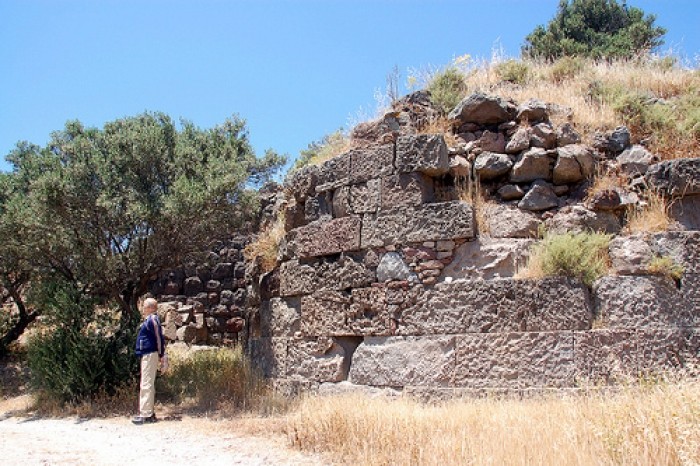 In the settlement of Klima you will find the ruins of the old city of Klima which used to be the island's first port.
After the decline and the destruction of Fylakopi, the Dorians built the second biggest city in the island (1100BC-800BC) extending from the south part of Trypiti to the region of the present Klima town.
Today, you can visit the settlement's two acropolis: the hill of Prophitis Ilias and Pyrgaki- you can see parts of  the market-place walls, parts of a temple dated from the Hellenistic and Roman period, parts of the ancient theatre, as well as the exact spot where the statue of Aphrodite of Milos was discovered. Descend till the end of Trypiti road towards  the Catacombs, park your car and walk on the path. Initially, you will see the ancient city walls and a bit further away in a area where the gymnasium was supposedly standing, you will find the spot where in 1820 a local farmer discovered the famous statue of the goddess Aphrodite (dated from 120BC). Keep walking on the earth-road and you will get to the ancient Roman theatre.